Regular price
Sale price
$24.99 USD
Unit price
per
Sale
Sold out
🍄✨ Embark on a sensory journey with our Trippin Kush Candle, the perfect companion for when you're in the mood to explore new realms or simply unwind in your own sanctuary. This candle captures the essence of adventure with its invigorating blend of white nectarine, gardenia, bergamot, and orange scents. Crafted from 100% soy wax, this 13-ounce candle promises a clean and consistent 90-hour burn, courtesy of its cotton core wick. Whether you're meditating, relaxing after a long day, or setting the scene for a chill night in, the Trippin Kush Candle is your ticket to a fragrant escapade.
Why It's Lit:
🌿 Uplifting Aroma: The mix of white nectarine, gardenia, bergamot, and orange creates a refreshing and rejuvenating scent profile.
🕯️ Clean Burning: 100% soy wax ensures a soot-free experience, keeping your spaces pristine.
🌟 Mood Setter: Ideal for creating a serene, inviting atmosphere in any room.
🎁 Thoughtful Gift: Perfect for the adventurous spirit or anyone looking to add a touch of whimsy to their daily routine.
Light up the Trippin Kush Candle and let its enchanting aroma guide you to a place of relaxation and wonder. 🌈🌱 #SensoryJourney #SoyCandleBliss #MoodEnhancer
Product Details

Scent: White Nectarine, Gardenia, Bergamot, Orange
Made with: 100% Soy Wax
Burn Time: 90 Hours
Weight: 13 ounces
Wick Type: Cotton Core Wick
View full details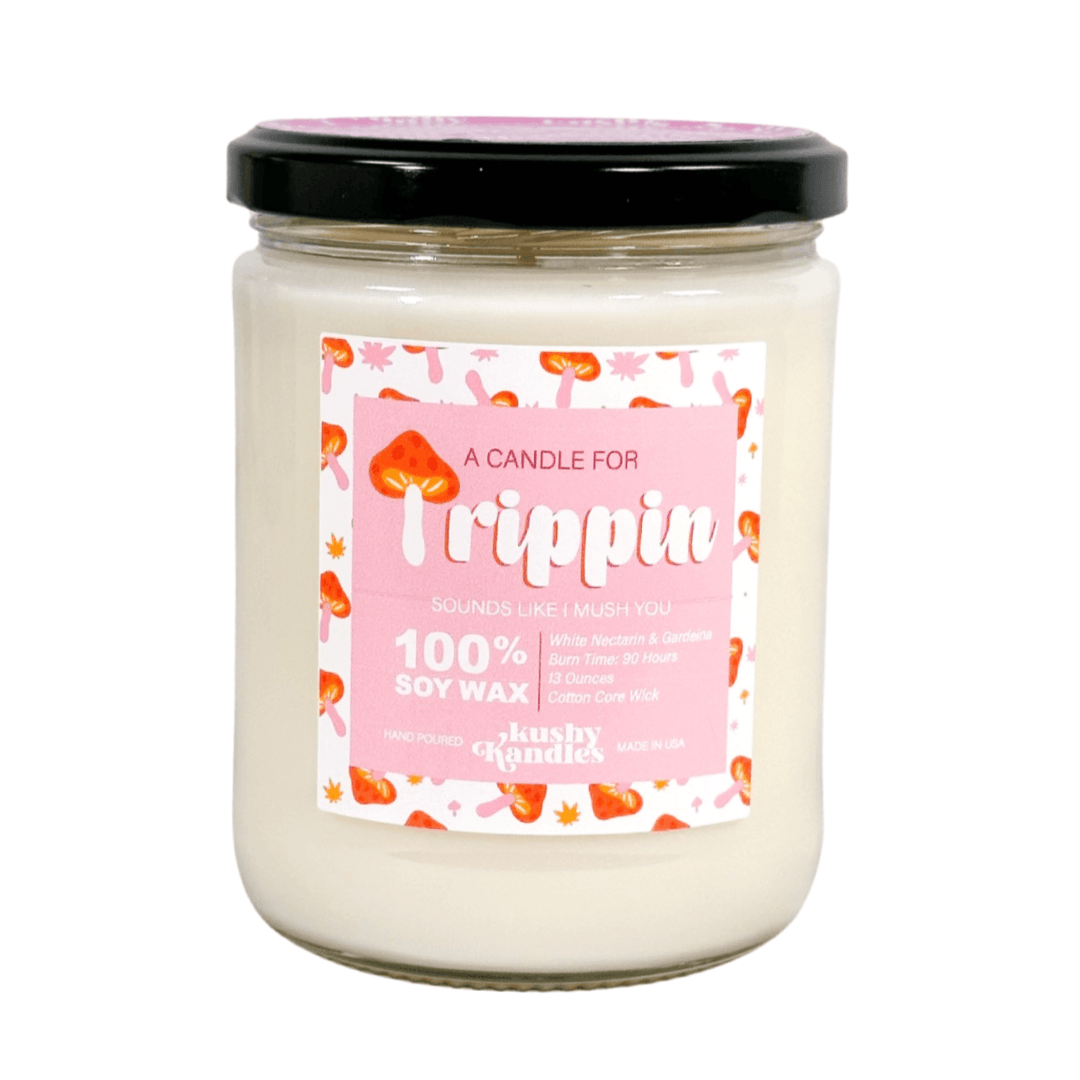 Wrapping Paper
Tired of boring gift wrap? Make any gift worthy of the 'gram.