Regular price
Sale price
$5.00 USD
Unit price
per
Sale
Sold out
Embrace the enchantment of unexpected joy with our "Surprise" Greeting Card from Hello There Greetings! The enigmatic purple background serves as a canvas of mystery, gleaming with promises of delightful surprises. The whimsical utterance, "Surprise Surprise Surprise", is inscribed in a trippy font that dances across the card, invoking a spell of anticipation and wonder.
Our card isn't just a messenger, but a harbinger of jubilation waiting to unfold. It's the perfect prelude to a heartwarming surprise or a bold adventure. Crafted for the dreamers, the daring, and the drama aficionados who adore a good sprinkle of suspense in their expressions. Whether it's a revelation of a secret getaway, an unexpected promotion, or a sudden burst of love confessions, this card is your curtain-raiser to a scene full of awe and exhilaration. Let each letter of surprise leap into the hearts of the receivers and echo the thrills that lie ahead. With Hello There Greetings, make every reveal a memorable carnival. 🎨🎭
Product Details
Size: A2 4.25" x 5.5" 
Includes: Card, Envelope, Plastic Packaging 
View full details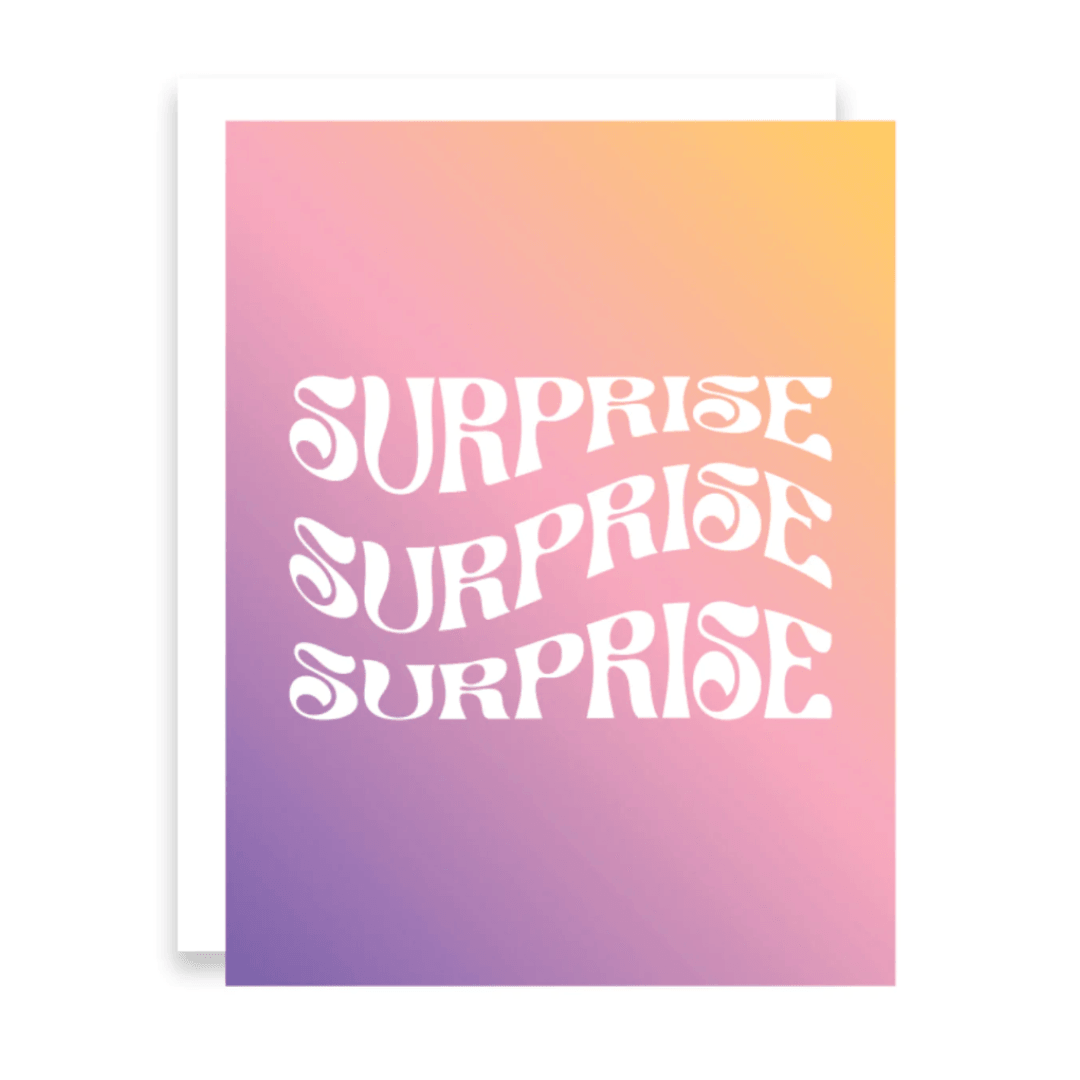 Wrapping Paper
Tired of boring gift wrap? Make any gift worthy of the 'gram.