Regular price
Sale price
$35.00 USD
Unit price
per
Sale
Sold out
Embrace the holiday high with the Blazin Holidaze Holiday Card – a quirky and cheerful way to spread the festive cheer and share a laugh! 🎄🔥
Why It's Lit:
🖤 Chalk It Up: The chalkboard motif gives this card a rustic, homey feel, setting the stage for the playful message ahead.
🔥 Blazin' Greetings: With "Let's Blaze for the Holidaze" in bold white text, this card adds a burst of joy and laughter to the holiday season, perfect for those who love to keep the vibes high.
💌 Crafted with Care: Printed on premium cardstock, this card delivers your festive messages with durability and a touch of class.
📸 Snap, Share, and Shine: Ideal for social media enthusiasts, this card is ready to make waves on social media, spreading the holiday cheer far and wide.
🎄 Festive and Fun: Break away from the typical holiday greetings and send a card that's as unique and playful as the season itself.
Light up the holiday season and make it the blazin' best with the Blazin Holidaze Holiday Card. Perfect for friends, family, or anyone who appreciates a good laugh and good times. Grab yours, and let's make the holidays lit in every way! 🎉🎁 #BlazinHolidaze #HighHoliday #FestiveFun
Product Details:
INSIDE: BLANK
Product Options: 
KUSHKARD (SLOT TO INSERT PRE-ROLL/MATCHBOOKS INCLUDED)
ONE HITTER KUSHKARD (MATCHING ONE HITTER INCLUDED)
**Pre-Roll Not Included**
View full details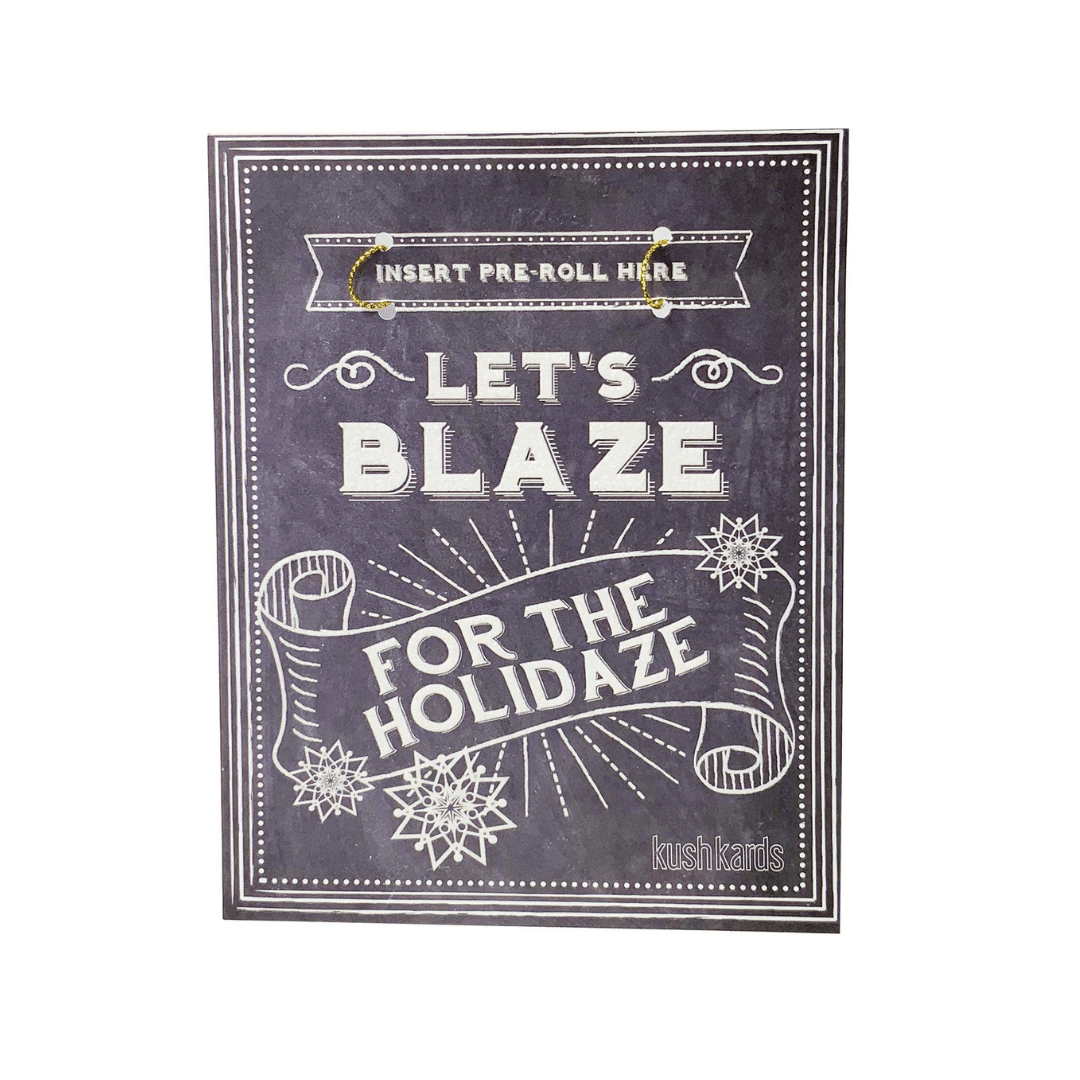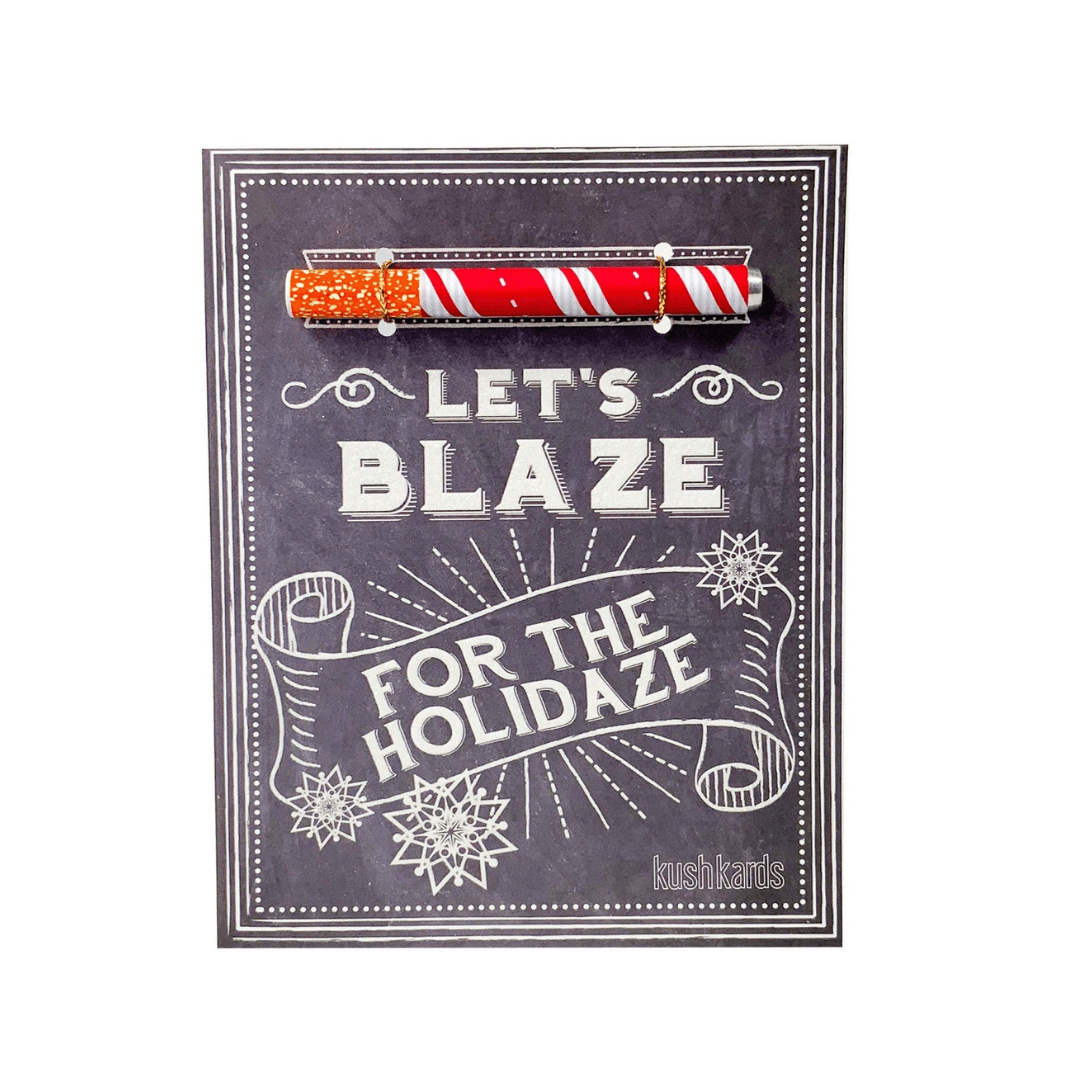 Wrapping Paper
Tired of boring gift wrap? Make any gift worthy of the 'gram.