Regular price
Sale price
$5.00 USD
Unit price
per
Sale
Sold out
Celebrate the exuberance of existence with our "BirthYAY" Greeting Card from Hello There Greetings! The lively orange ombre background transitions from a zestful pumpkin to a soothing peach, embodying the fiery yet tender essence of life. The jubilant script playfully declares, "You Better Believe It's Your BirthYAY," making it clear that this day is nothing short of a jubilee.
Our card is a festivity wrapped in an envelope, waiting to erupt into a cascade of joy and love. Ideal for the flamboyant souls who live life in bold strokes and appreciate a spirited acknowledgment on their special day. This card doesn't just wish a happy birthday, it celebrates the vivacious journey of life that's as radiant as the colors splashed across it. The enchanting script cradles the jovial message tenderly, ensuring your wishes are felt with every curve and swirl of the letters. Let the "BirthYAY" Greeting Card be your trumpet of joy in celebrating another fabulous voyage around the sun. Hello There Greetings is where playful meets heartfelt. 🌅🎉
Product Details
Size: A2 4.25" x 5.5" 
Includes: Card, Envelope, Plastic Packaging 
View full details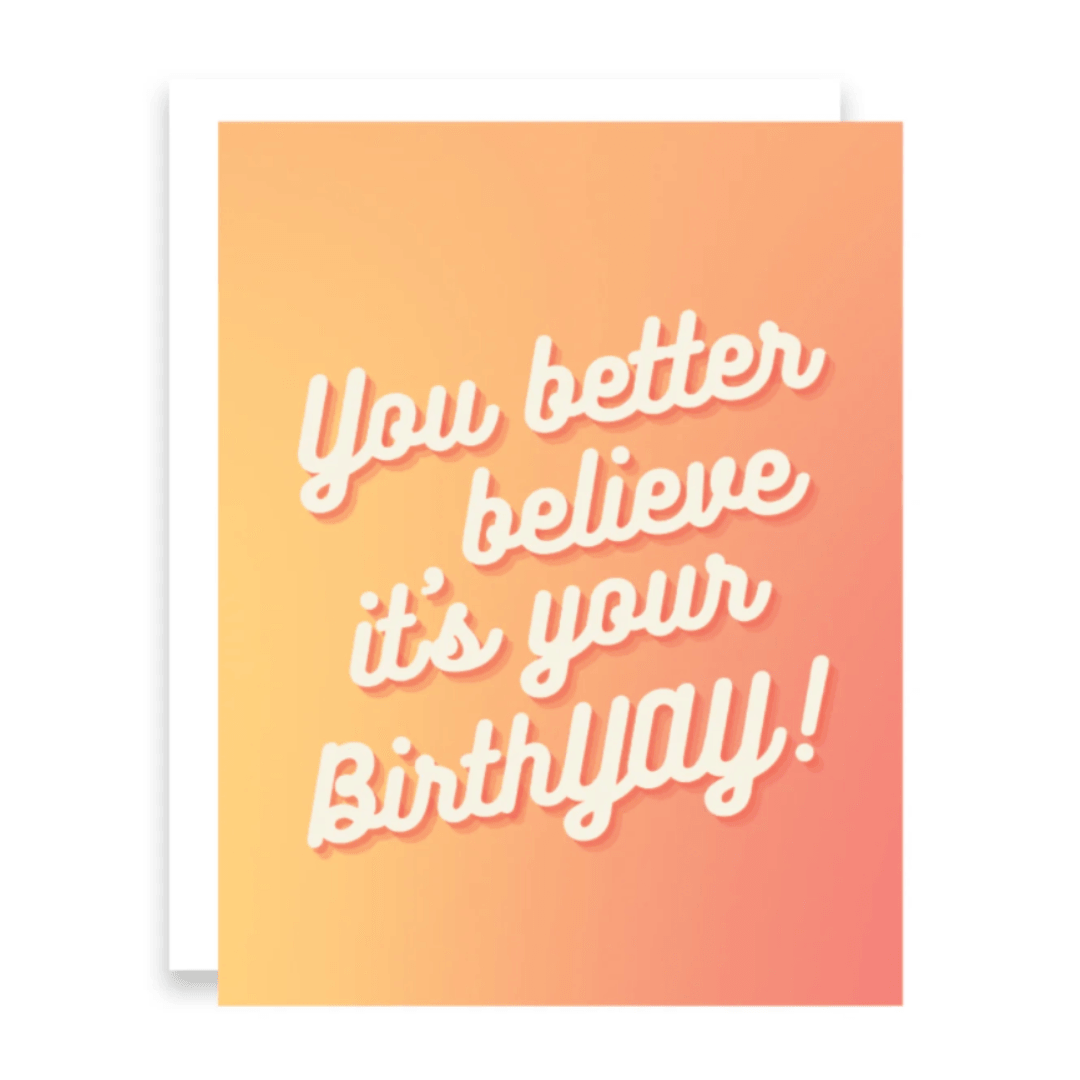 Wrapping Paper
Tired of boring gift wrap? Make any gift worthy of the 'gram.