Regular price
Sale price
$24.99 USD
Unit price
per
Sale
Sold out
🍂🔥 Immerse yourself in the deep, resonant aromas of our Smoking Weed Kush Candle. Perfect for those who appreciate the finer things in life, this candle is a celebration of relaxation and introspection. The rich, earthy notes of sandalwood blend seamlessly with the warm, inviting essence of amber, creating an atmosphere that's both soothing and sophisticated. Made from 100% soy wax, this 13-ounce candle ensures a clean, enduring 90-hour burn, ideal for long evenings of contemplation or intimate gatherings. The cotton core wick provides a steady flame, ensuring a consistent sensory experience. Whether you're unwinding after a busy day or setting the mood for a tranquil night in, the "Smoking Weed Kush Candle" is your gateway to a serene and aromatic escape.
Why It's Lit:
🌲 Earthy Elegance: Sandalwood and amber create a rich, grounding scent perfect for relaxation and meditation.
🌱 Clean, Green Burning: Eco-friendly soy wax offers a soot-free and sustainable burn.
🕯️ Long-Lasting Luminescence: With a 90-hour burn time, it's a steadfast companion for many peaceful nights.
🎁 Sophisticated Gift: Ideal for the connoisseur of fine scents and relaxed vibes in your life.
Light up the "Smoking Weed Kush Candle" and let the luxurious blend of sandalwood and amber elevate your space into a haven of calm and comfort. 🌿✨ #SereneScents #SandalwoodSophistication #AmberAura
Product Details
Scent: Sandalwood & Amber
Made with: 100% Soy Wax
Burn Time: 90 Hours
Weight: 13 ounces
Wick Type: Cotton Core Wick
View full details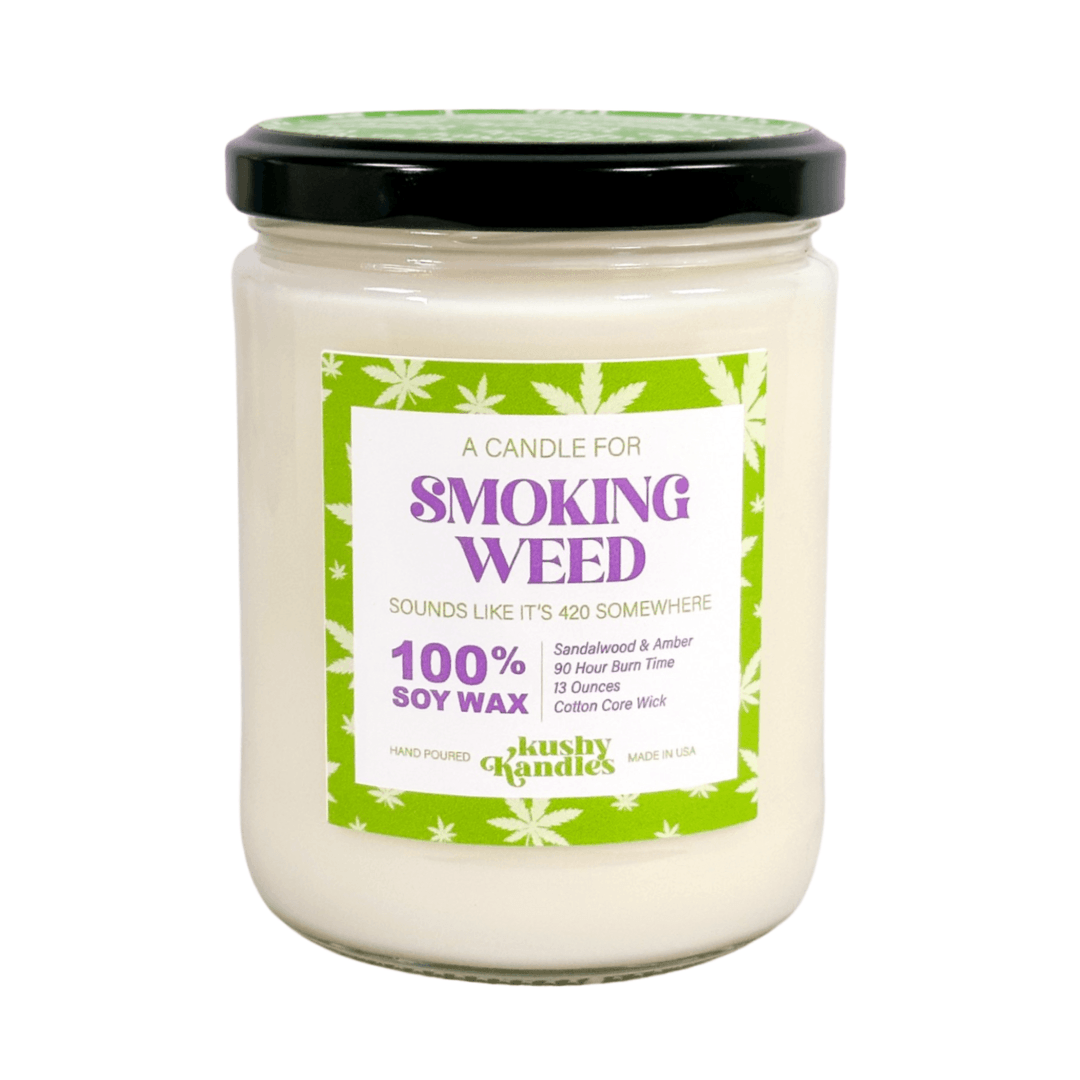 Wrapping Paper
Tired of boring gift wrap? Make any gift worthy of the 'gram.