Regular price
Sale price
$24.99 USD
Unit price
per
Sale
Sold out
🌿🔮 Illuminate your sacred space with the enchanting glow of our "Highest Witch of them All Candle." Infused with a spellbinding blend of eucalyptus, mint, and citrus, this candle is a tribute to the mystique and magic within you. Crafted with 100% soy wax, it promises a clean burn that won't tarnish your sanctuary's walls. With a generous 90-hour burn time, this 13 oz candle, featuring a cotton core wick, is hand-made in the USA, embodying both quality and eco-consciousness. Embrace your inner witch and let this candle guide your rituals or simply set the mood for a bewitching evening.
Why It's Lit:
🍃 Refreshing Aroma: Eucalyptus, mint, and citrus create an invigorating scent profile, perfect for energizing your space.
🕯️ Clean Burning: 100% soy wax ensures a soot-free experience, keeping your home pristine.
🌎 Eco-Friendly: Handmade in the USA with biodegradable materials, it's a choice that feels as good as it smells.
🔮 Witchy Vibes: Ideal for the modern witch or anyone who appreciates a touch of magic in their daily life.
Light the Highest Witch of them All Candle and bask in its luminous charm and refreshing scent. 🌙✨ #WitchyWellness #SoyMagic #EcoEnchantment
Product Details
Scent: Eucalyptus, Mint and Citrus
Made with: 100% Soy Wax
Burn Time: 90 Hours
Weight: 13 ounces 
Wick Type: Cotton Core Wick
View full details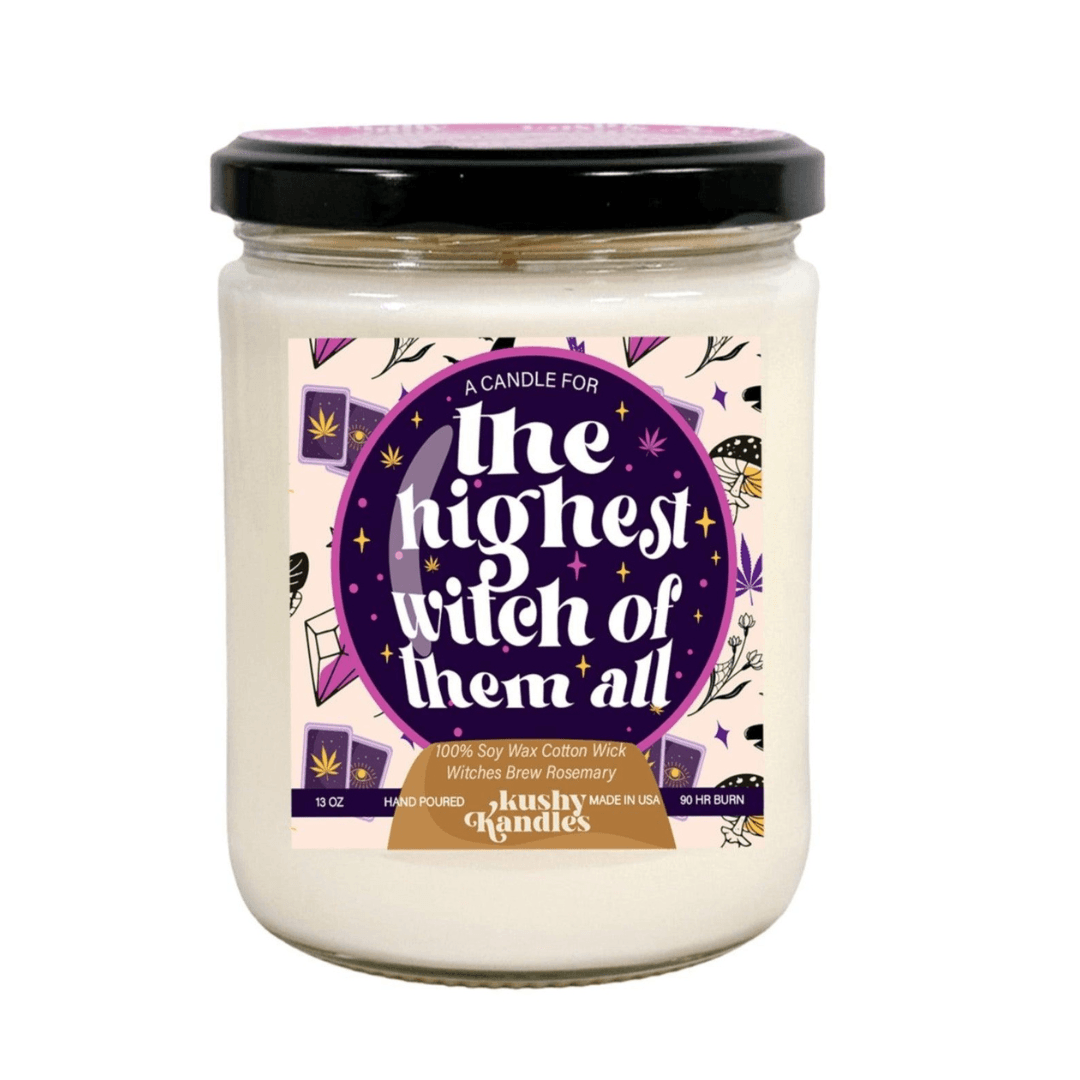 Wrapping Paper
Tired of boring gift wrap? Make any gift worthy of the 'gram.