Regular price
Sale price
$24.99 USD
Unit price
per
Sale
Sold out
🌿💕 Celebrate the special bond of friendship with our "Breast Friend Kush Candle," the perfect tribute to those heart-to-heart moments and shared laughs. Set the stage for memorable hangouts with the rich, grounding aroma of sandalwood. This candle, crafted for companionship and warmth, is made with 100% soy wax, ensuring a clean, soothing burn that complements any gathering or solo relaxation time. With a 90-hour burn time, this 13-ounce candle is a long-lasting reminder of the joys of friendship. Its cotton core wick ensures a steady flame, making it a reliable source of comfort and ambiance. Whether it's a gift for your closest pal or a treat for yourself, the "Breast Friend Kush Candle" is more than just a candle; it's a celebration of the ties that bind us.
Why It's Lit:
🪵 Warm Sandalwood Scent: Immerse in the calming and luxurious scent of sandalwood, perfect for setting a serene mood.
🕯️ Clean and Long-lasting: Enjoy hours of pure, fragrant bliss without worrying about soot or smoke.
🌱 Eco-Friendly Crafting: Made with 100% soy wax for a more sustainable and environmentally friendly choice.
💖 Perfect Gift for Friends: An ideal way to show appreciation and love for your dearest friends.
Light the "Breast Friend Kush Candle" and let the comforting scent of sandalwood deepen the bonds of friendship. 🌟 #FriendshipInFlame #SandalwoodScents #BreastFriendCandle
Product Details
Scent:
 Sandalwood 
Made with:
 100% Soy Wax
Burn Time:
 90 Hours
Weight:
 13 ounces 
Wick Type: 
Cotton Core Wick
View full details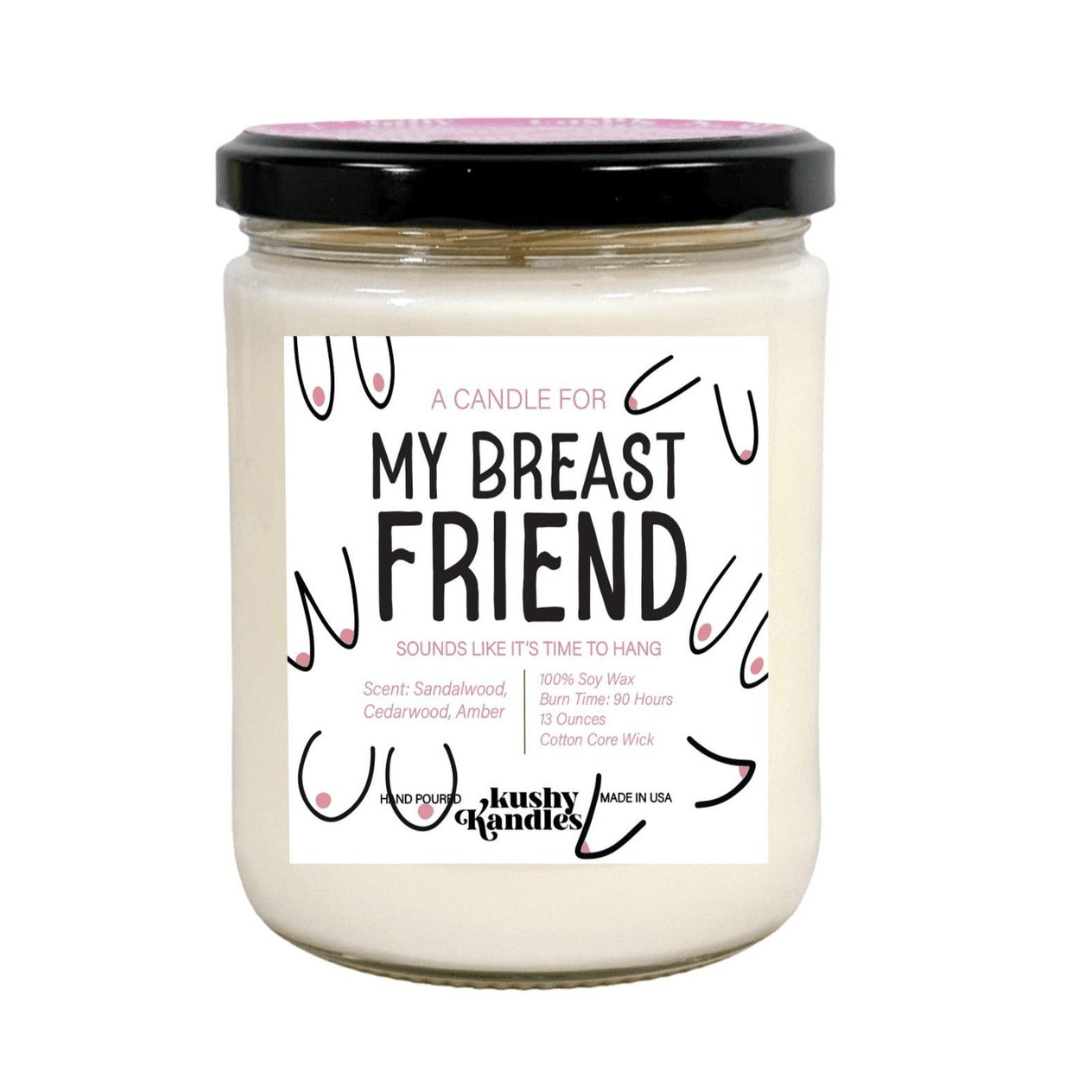 Wrapping Paper
Tired of boring gift wrap? Make any gift worthy of the 'gram.