Regular price
Sale price
$24.99 USD
Unit price
per
Sale
Sold out
🌿🔥 Exude confidence and embrace your inner strength with our Big Dick Energy Kush Candle. This boldly named candle is a homage to self-assurance and positivity, making it a powerful statement piece in any setting. Infused with the calming and refreshing scents of lavender, lemongrass, and sage, it's a perfect blend to inspire a sense of balance and boldness. Crafted from 100% soy wax, this 13-ounce candle guarantees a clean, long-lasting 90-hour burn, perfect for those moments when you need to channel your inner power. The cotton core wick ensures a steady and consistent flame, setting the stage for an atmosphere of serenity and strength. Whether you're kicking back after a successful day or setting intentions for new achievements, the Big Dick Energy Kush Candle is your aromatic ally in cultivating a space of empowered tranquility.
Why It's Lit:
💪 Bold Statement: A playful nod to confidence and empowerment, perfect for motivation and upliftment.
🌱 Clean & Conscious: Made with soy wax for an eco-friendly, soot-free burn.
🍃 Calming Aromatics: The blend of lavender, lemongrass, and sage creates a soothing yet invigorating scent.
🕯️ Long-Lasting Light: Enjoy its enduring presence, perfect for extended periods of relaxation or focus.
Light up the "Big Dick Energy Kush Candle" and let its empowering fragrance fill your space with confidence and calm. 💥🌾 #ConfidenceInACandle #EmpowermentAroma #BoldScents
Product Details
Scent: Lavender, Lemongrass, & Sage
Made with: 100% Soy Wax
Burn Time: 90 Hours
Weight: 13 ounces
Wick Type: Cotton Core Wick
View full details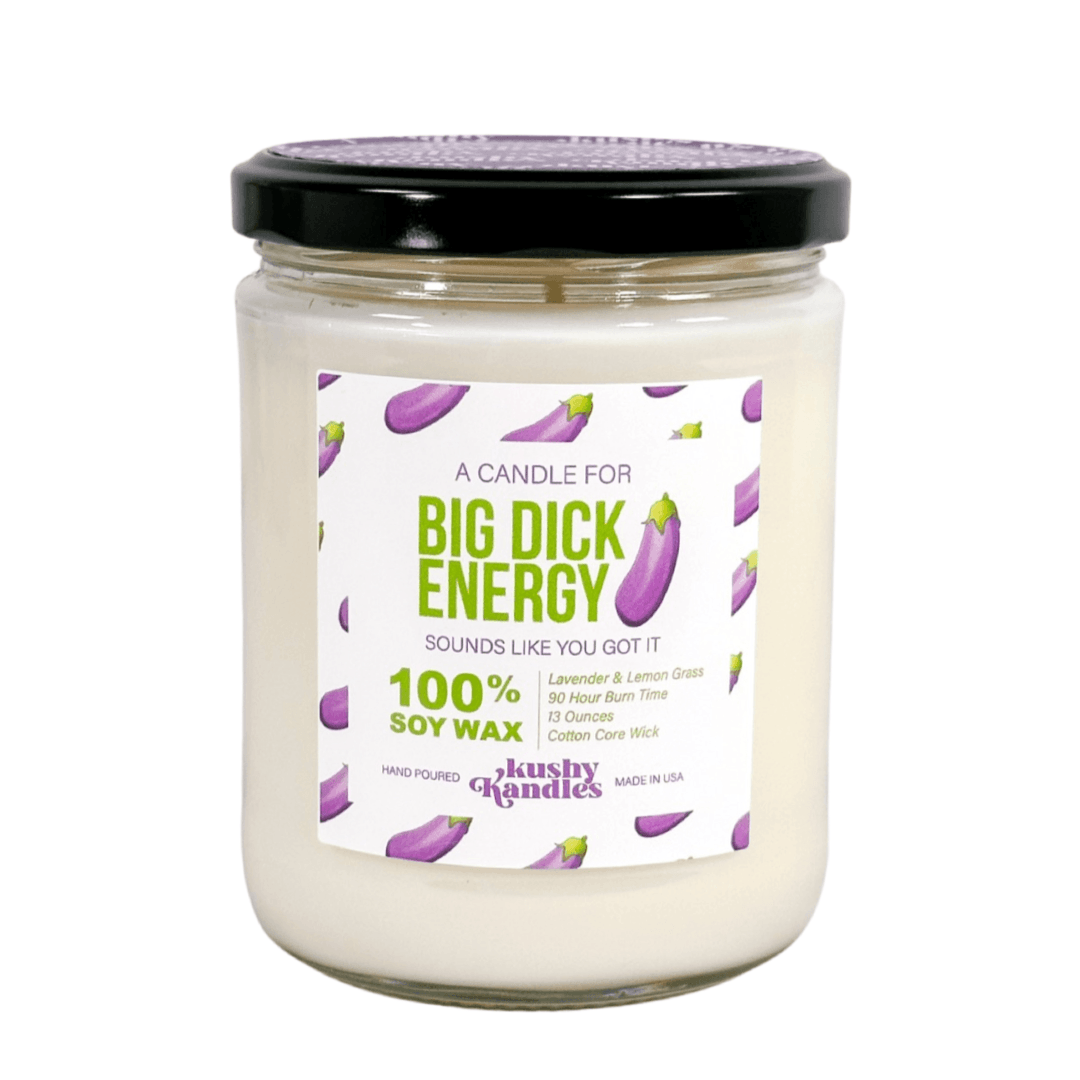 Wrapping Paper
Tired of boring gift wrap? Make any gift worthy of the 'gram.